Hartley DeRenzo Thoroughbred farm is a leading equine facility located in Ocala, Florida. With over 30 years of experience in the thoroughbred industry, the farm specializes in breaking and training young horses for the 2 year old OBS Sale. The farm's owners, Randy Hartley and Dean DeRenzo, have a passion for raising and developing top-quality racehorses, and have established a reputation for producing successful racehorses.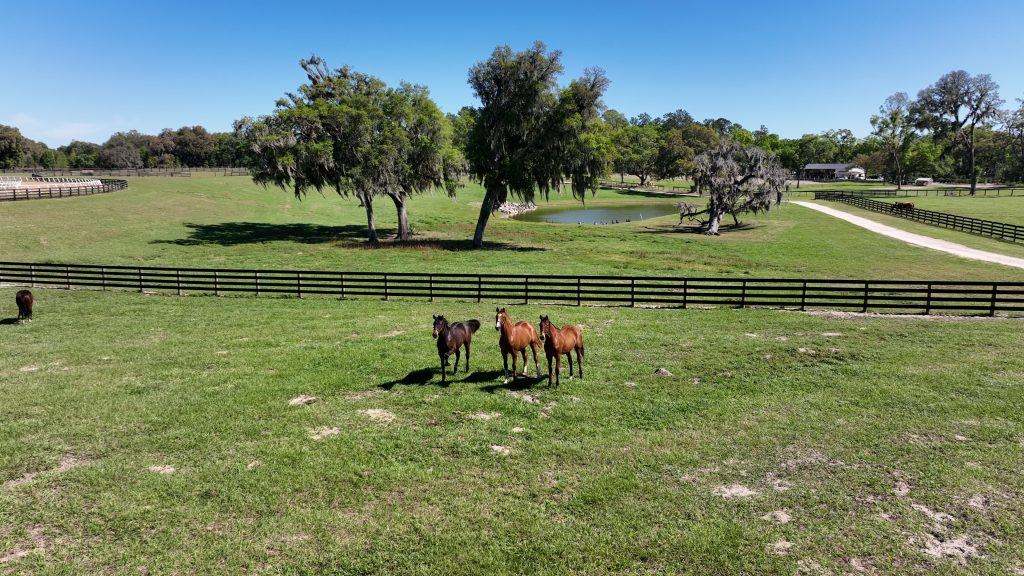 The farm is situated on 100 acres of lush green pastures, providing a tranquil environment that is ideal for the development of young horses. The farm offers a range of services to ensure that every horse receives the best possible care and attention. Their training program is designed to prepare young horses for the rigors of racing, with a focus on building strength, stamina, and agility. Their experienced team of trainers works closely with each horse to develop a customized training program that meets their specific needs.
The farm's team of expert trainers and veterinarians work tirelessly to ensure that each horse receives the best possible care and attention. Their rigorous training regimen is designed to develop the speed, agility, and endurance required for success on the track.
The farm also boasts a home track for breezing practice, allowing horses to get accustomed to the racetrack and perfect their racing skills. The track is a one-mile oval that is meticulously maintained to provide a consistent and safe surface for training. The farm also has a round pen, eurosizer, and numerous turnout paddocks to provide a variety of exercise options for their horses.
Overall, Hartley DeRenzo Thoroughbred farm is a world-class equine facility that provides exceptional care and training for young horses. Their commitment to excellence and attention to detail has made them a leading name in the thoroughbred industry.